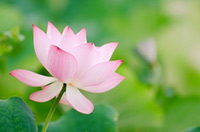 Question: What is the Science of Identity Foundation?
Answer: The Science of Identity Foundation was established in 1977 by Jagad Guru Siddhaswarupananda Paramahamsa. The purpose of the Foundation is to pass on the ancient science of yoga—which leads to a correct understanding of one's identity and purpose for existence, and how to apply that understanding in life to achieve inner peace and deep happiness.
The Science of Identity Foundation and organizations associated or affiliated with it have numerous centers located throughout the world. Additionally, we work in the community making the teachings of yoga available at hospitals, old age homes, fitness clubs, spas, community centers, etc.
Question: Do you teach? Where?
Answer: Yes, we teach the many practices and branches of yoga including yoga exercise, breathing, relaxation, yoga philosophy, yoga lifestyle, karma yoga, and more. The SIF makes these ancient teachings available to a modern audience through television, internet, books and audio and video recordings, as well as our work in our centers and community settings.
Question: Why do you do what you do?
Answer: To help people understand their true spiritual identity. In other words, the Science of Identity Foundation SIF is an educational organization set up for the purpose of spreading the ancient yoga teachings as taught through the ancient Brahma Madhva Gaudiya Vaishnava tradition and lineage. Part of the system of yoga is the practice of karma yoga whereby a person finds fulfillment through service to others. The teaching and work of the SIF is the attempt by Jagad Guru to offer service to others by sharing the essence yoga for the purpose of helping people improve their physical, mental, and spiritual well-being.