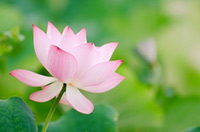 Science of Identity Foundation was established in 1977 by Jagad Guru Siddhaswarupananda Paramahamsa. The purpose of the Foundation is to pass on the ancient science of yoga—which leads to a correct understanding of one's identity and purpose for existence, and how to apply that understanding in life to achieve inner peace and deep happiness.
The Foundation presents the essence of yoga (the science of identity) in a logical and clear manner, allowing people to contemplate upon, consider, and apply those teachings in their personal lives to achieve optimum physical, mental, and spiritual well-being.
Because yoga is an individual rather than a team endeavor, Science of Identity Foundation provides information and services to individuals who seek to learn and apply yoga practices.
Science of Identity Foundation conducts yoga classes, seminars, and other activities to make these practices and teachings available. Around the world many disciples and students of Chris Butler are making these teachings and practices available to people in their neighborhoods and communities by teaching yoga in hospitals, old age homes, fitness clubs, spas, community centers, etc. A number of these yoga teachers have started yoga organizations and schools of their own in different countries.
Science of Identity Foundation presents ancient yoga/Vedic wisdom tailored to modern-day audiences through television, Internet, books, and video and audio recordings.